This project is easy and inexpensive. Great for Valentine's day, gift, or night light. Make it with your friends for Galentine's Day!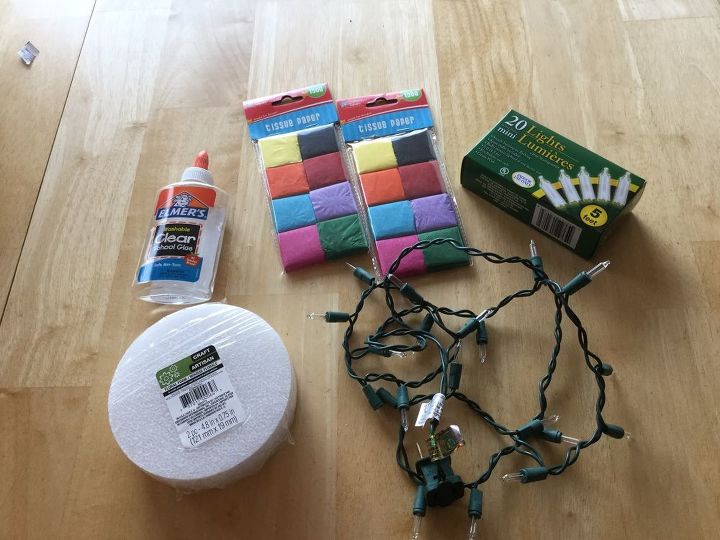 You will need: Styrofoam circle (mine were a set of 2 from Dollar Tree) A strand of lights (mine were from Dollar Tree) School Glue or Hot Glue Tissue Paper Squares Pencil Screwdriver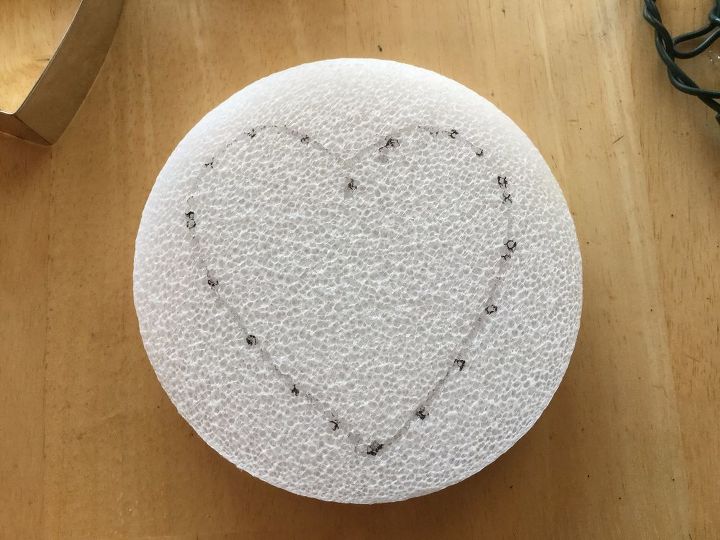 I used a cookie cutter to map out my heart shape and light hole design.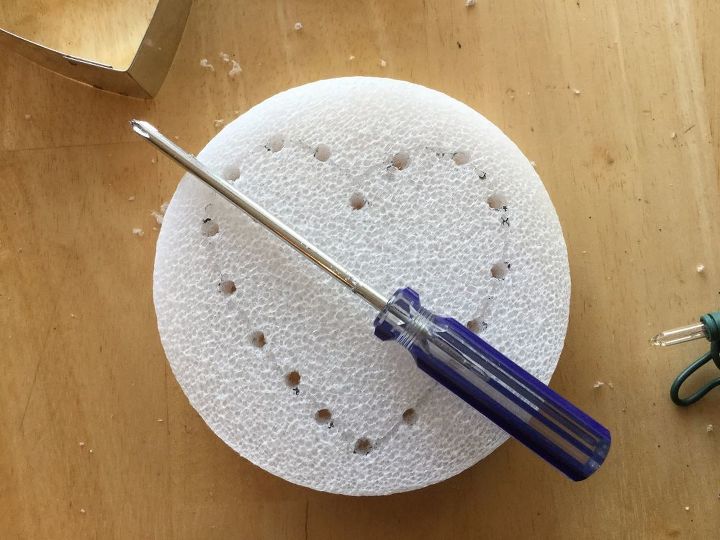 Poke holes through the Styrofoam with the screwdriver.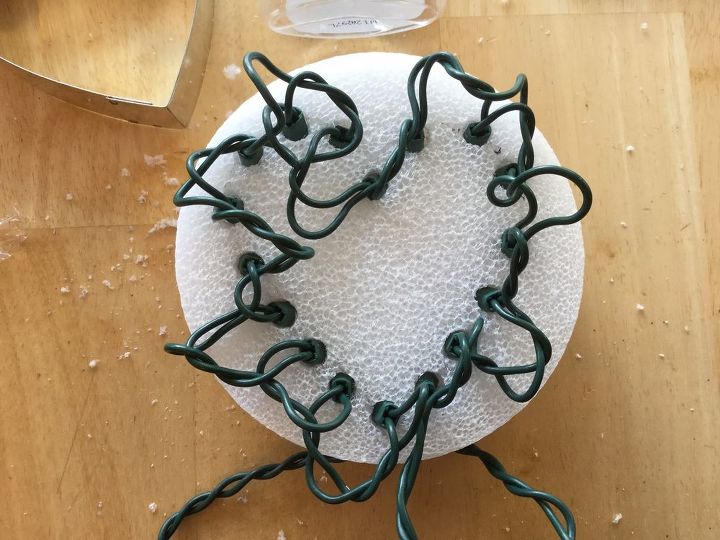 Push your lights through the Styrofoam.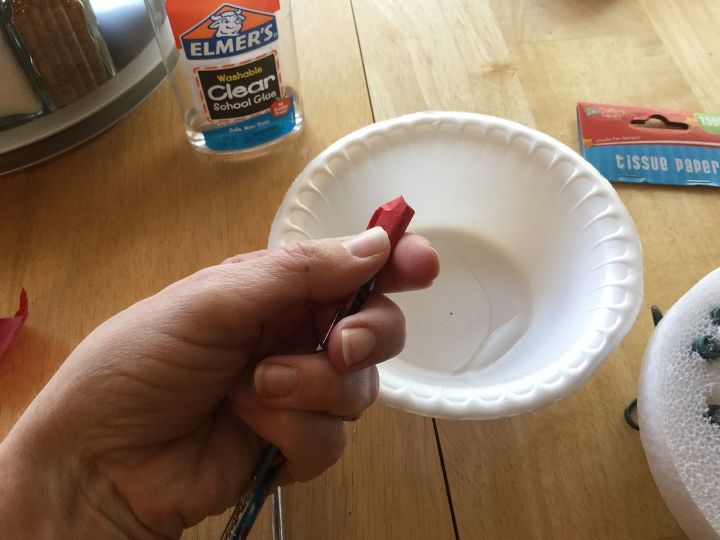 Wrap your tissue paper squares around the end of a pencil. Dip it in the glue and place on the Styrofoam.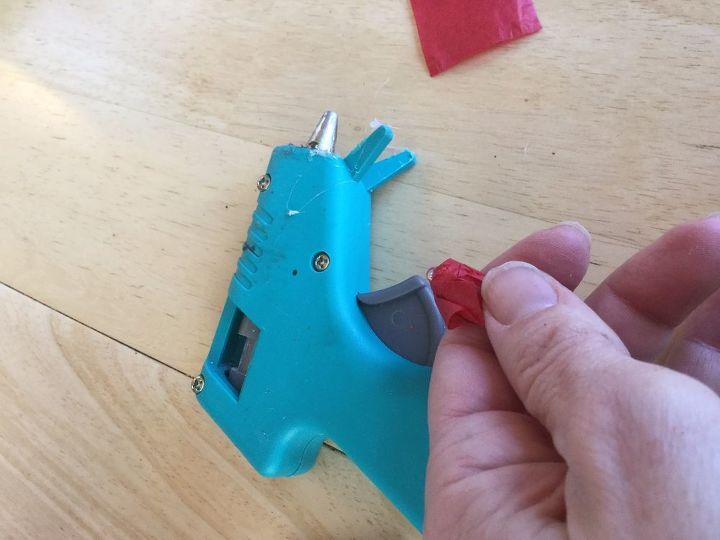 I found that the glue was taking a little too long to hold so I decided to switch to a hot glue gun.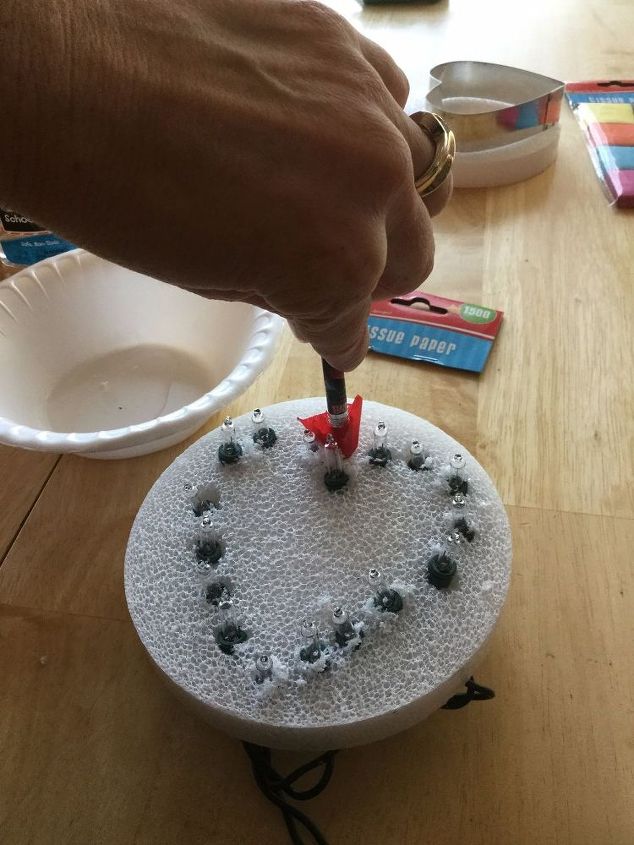 Place your tissue paper with glue onto the Styrofoam.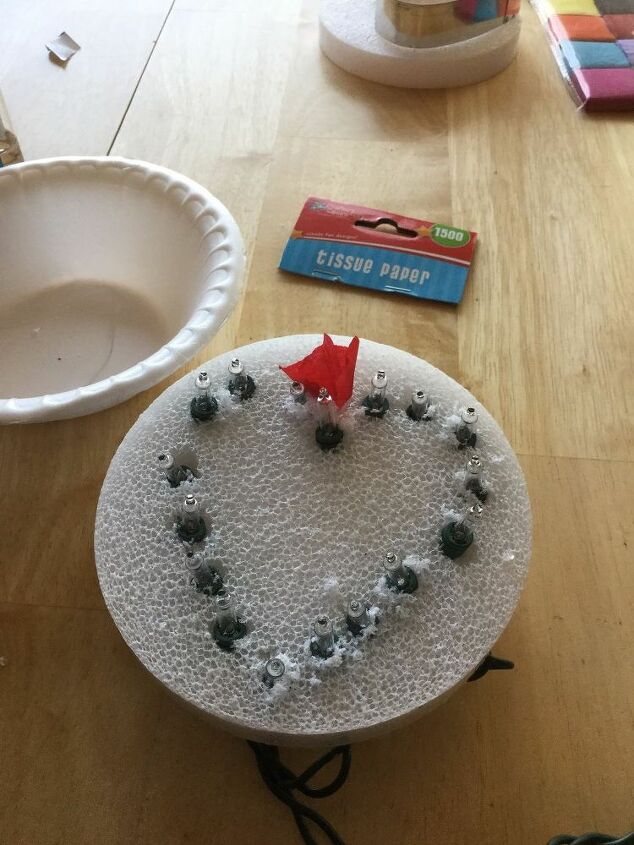 Continue this process until the entire surface of the circle is covered.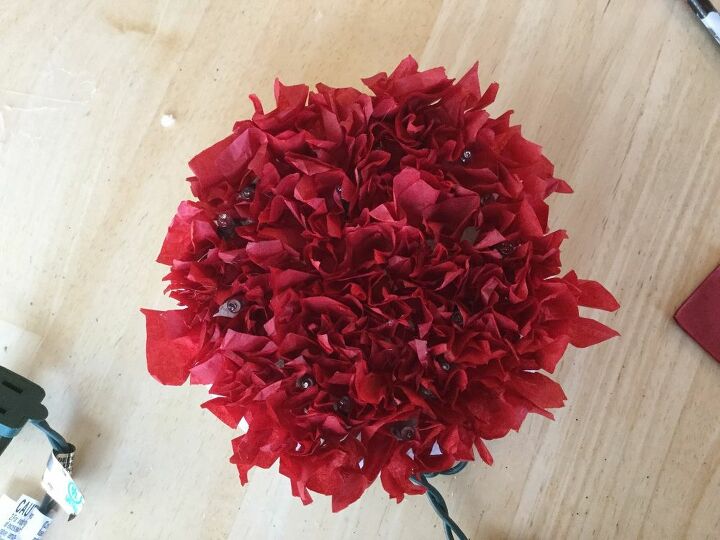 Plug it in and decide how you want to display it.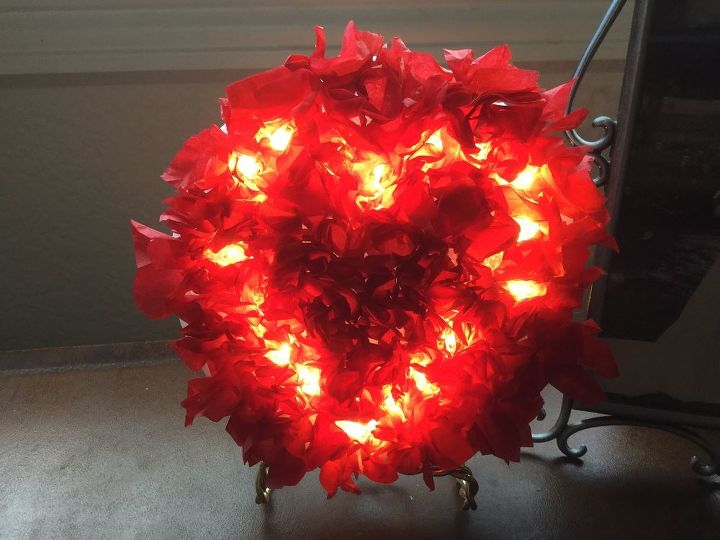 This display is simply the heart balanced on a small picture easel.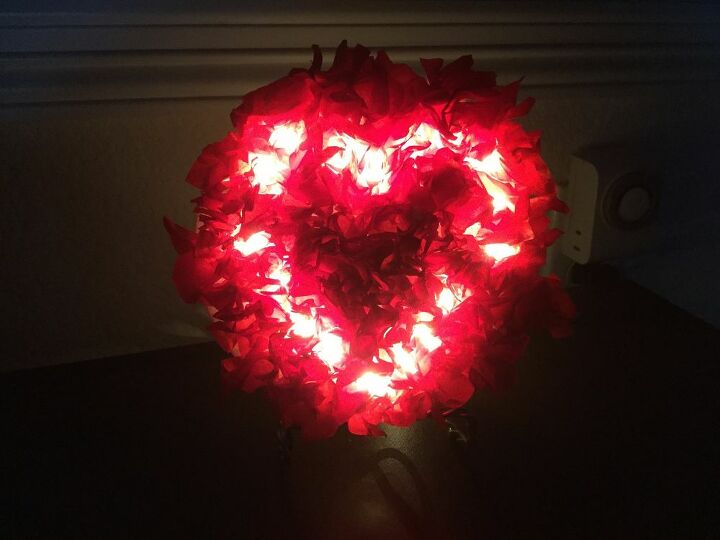 This display, I placed the Styrofoam in a bowl and it reminded me of flowers.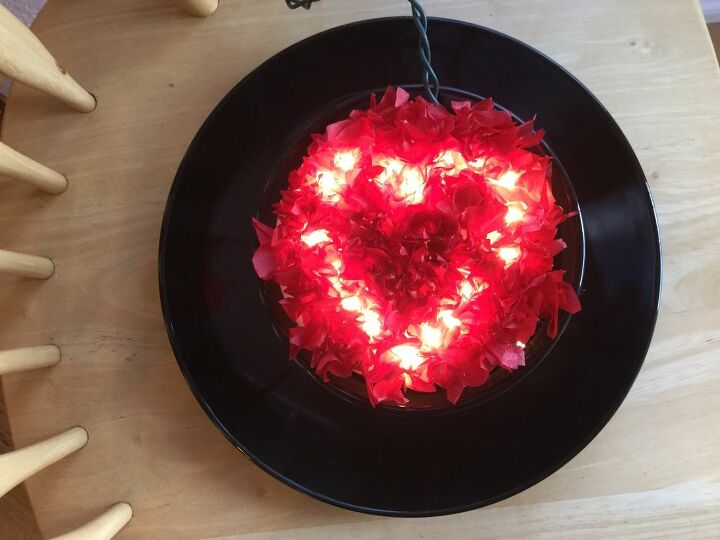 You could use battery operated lights to avoid the cord for this version.